.:General Character Info
.:Name: Andrew Reish
.:Nickname: Andy
.:Age: 24
.:Date of Birth: February 17
.:Astrological Sign (Optional): Aquarious
.:Species: Human
.:Gender: Male
.:Height: 6' 1"
.:Weight: 150 lb.
.:Eye Color: Dark Brown
.:Hair Color: Dark Dark Brown
.:Dominant Hand: Right
.:Theme Song (Optional): "Rise Above the Storm" By Beyblade
.Personal Character:
.:Character Attire: Red and Black Tunic with a red scarf and red head band
.:Alignment: Lawful Good
.:Martial Status: Single
.:Sexuality Preferance: Female
.:Occupation: Pokemon Knight
.:Family:
Father: Larry Reish
Mother: April Reish
Brother: Justin Reish
Sister: Stephanie Reish
.::Likes: Chivalry, Honor, Courage, Pokemon, Storms, Loyalty
.::Dislikes: Dishonor, Cruelty, Unnecessary Violence, Evil intentions
.::Love interest: None
.:Friends: His Pokemon
.:Personality: Andy was raised as a Pokemon Knight so follows the knight code of honor, chivalry, protecting those weaker then he. He is very positive in everything he does. He has a very protective personality over all other living things, and if something is threatened he will be one of the first to be there to protect it. He is rather quiet to people he doesn't know but if you manage to break pass his quiet exterior and become friends with him you have a friend for life. He loves all of his Pokemon above many other things. During a battle Andy's personality is that of using his power and strength to protect those that are weaker then him, Andy usually gets into fights when someone is bullying or hurting someone weaker then them. Most the time he tries to avoid fights though. Andy also thinks that the best way to train your Pokemon is to train with them so he makes sure he trains just as hard as his Pokemon.
.:History: Andy was born in Canaclave City in the Sinnoh region. His mother and father were part of the police force of the city and he was raised in a environment of being honorable and courageous. He loved his family and he and his sibling had a very good life. When Andy turned ten he was given free reign to go to Iron Island where he met a man named Riley. Riley introduced Andy to the idea of a Pokemon Knight, he himself was an aura Knight.
Riley saw a lot of potential in the young boy and took him under his arm to train him in the way of Pokemon Knighthood. After his basic training Riley gave Andy his first Pokemon which was a Riolu and the two became fast friends training side by side so both of them could become an aura knight. They continued to train with Riley for a couple years until Riley told them that it was time for them to go see the world and complete their training that way.
So with his families blessing and his masters training he and his Riolu set out into the world. They adventured together for a few years and Riolu evolved into Lucario during the adventure they also met other Pokemon that they made fast friends with. After spending a long time in Sinnoh they decided that it was time to spread their horizons and continue their training in other regions.
****************************************************************************************************************************************************************************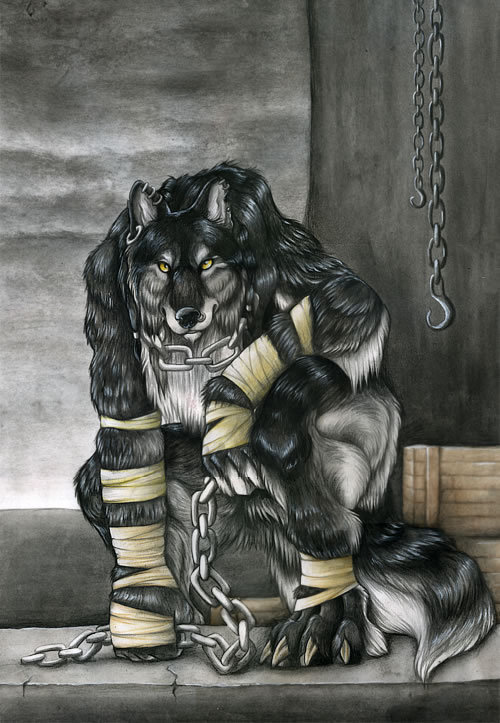 .:General Character Info
.:Name: Valandil Tulcakelumë
.:Nickname: Valan
.:Age: Unknown looks 24
.:Date of Birth: February 17
.:Astrological Sign (Optional): Aquarius
.:Species: Elven Werewolf
.:Gender: Male
.:Human Height: 6' 1"
.:Human Weight: 150 lb.
.:Eye Color: Dark Brown
.:Hair Color: White
.:Dominant Hand: Ambidextrous
.:Theme Song (Optional): "Animal I have Become" By Three Days Grace
.Personal Character:
.:Character Attire: Usually seen in a large black cloak that hides his features from the outside world so no one can tell he is an elf since some of the planes he visits elves are not rightly liked. He carries a longsword that has been forged from star steel one of the strongest materials in the many multiverses it has also been bathed in the blind eternities giving it the ability to severe the ties summoned creatures or spells have to the current plane of existence. Under his cloak he is wearing black studded leather armor so he has easy access of movement when he is fighting. He also has a scar on his right shoulder from where the werewolf attacked him and bit him.
.:Alignment: Chaotic Neutral
.:Martial Status: Single
.:Sexuality Preferance: Female
.:Occupation: Planewalker
.:Family: Unknown
.::Likes: Meat, Animals, Doing is own thing, Wilderness
.::Dislikes: Vegetables, People especially racist individuals, losing control
.::Love interest: None
.:Friends: None
.:Personality: Valandil is dark and wild, he is not savage though despising losing control of his other half. He is quiet and somber almost all of the time and currently only has one goal in his life which is to hunt down and destroy vampires and other abominations like himself. He is very one tracked mind and pays little attention to anything else unless they get in his way in which he either tells them to get out of his way or destroys them, all in search of the planeswalker that sent him spiraling away from his home and his family Boros. He despises losing control of his other half but if he has very heightened senses he will lose control and the savage wolf will break free of all boundaries and wreck havoc on whoever it sees.
.:History: Valandil was born on Lorwynn/Shadowmoor to a royal family of high elves as the first born of a new king of elves. Just as he was being born he was stolen by a Vampire Planewalker named Boros who came from the plane of Grixis. The vampire had been determined to drain the boy of all his life force enjoying the sweet taste of elven new born blood. However he was interrupted by Valandil's father and there was a major duel that ended up causing a planar rip forming because of a powerful spell cast by Boris to destroy the entire dwelling that was the elven tree home. Valandil was dragged into the scar and transported to the dark plane of Innistrad.
He was found by a hunter who took the elven newborn in not knowing what he was and thinking he was a gift from Avacyn. The hunter raised Valandil as his own son and taught him all of the things a hunter of their plane needed to know.
As Valandil was growing up he had no friends because he looked different and his natural elf talents made him much more adept at fighting then the other individuals. He was teased and tormented growing up and the only thing stopping him from going over the edge was his adopted father's family since he outlasted him being an elf. Valandil learned well the ways of the hunter and when he was old enough to start hunting himself he became one of the best hunters.
On one particular hunt all of that changed for him, he was tracking down a particular wanted Vampire and was jumped by a pack of Werewolves. He tried to fight them off but was overrun and ended up getting bit by one of them and getting cursed by the werewolf. All of those who once loved him shunned him and those that never loved or cared for him were able to attack even more fiercly without the protection of his adopted family.
Now Valandil completely isolated and shunned from all of the societies of Innistrad picked up a hatred for all of those that tormented him…humans. Valandil let the wolf take over him at this point tearing to shreds his adopted family and the entire village that he grew up in. After the incident he was struck with such guilt he almost died of broken heart. His saving grace was when a wolf came and made friends with Valandil, he and the wolf ran into the woods away from the terrible bloody scene and Valandil promised he would spend the rest of his very long life learning to control the power of the wolf to continue on his mission that his adopted family taught him.
It was almost a full century before Valandil finally accomplished his goal and when he did finally learn control of the wolf a new power awoke in him, that of a planeswalker. As soon as he mastered the control he was transported to Lorwynn/Shadowmoor again where he found out the truth of his being. He found his real family and learned what happened so many years ago. Valandil felt like he had a home once more, however that was not meant to last.
One full moon night the elves learned of Valandil's true nature and they once more ousted him and tormented him, even went as far as trying to kill him. Valandil left feeling betrayed again by those he thought cared for him. After that Valandil made three promises to himself he would never grow close to anyone ever again, he would continue his hunt of those that would kill for pleasure and joy, and he would find Boros and kill him.
Now Valandil wanders the planes building his power as a planeswalker and gathering information on Boros.